There are many ways to partner with United Way of Greater Houston, from running a Workplace Giving Campaign to rallying your team around a cause. We'd love to talk with you about your community impact and employee engagement goals – and how we can help you achieve them.
Examples of how we partner for impact: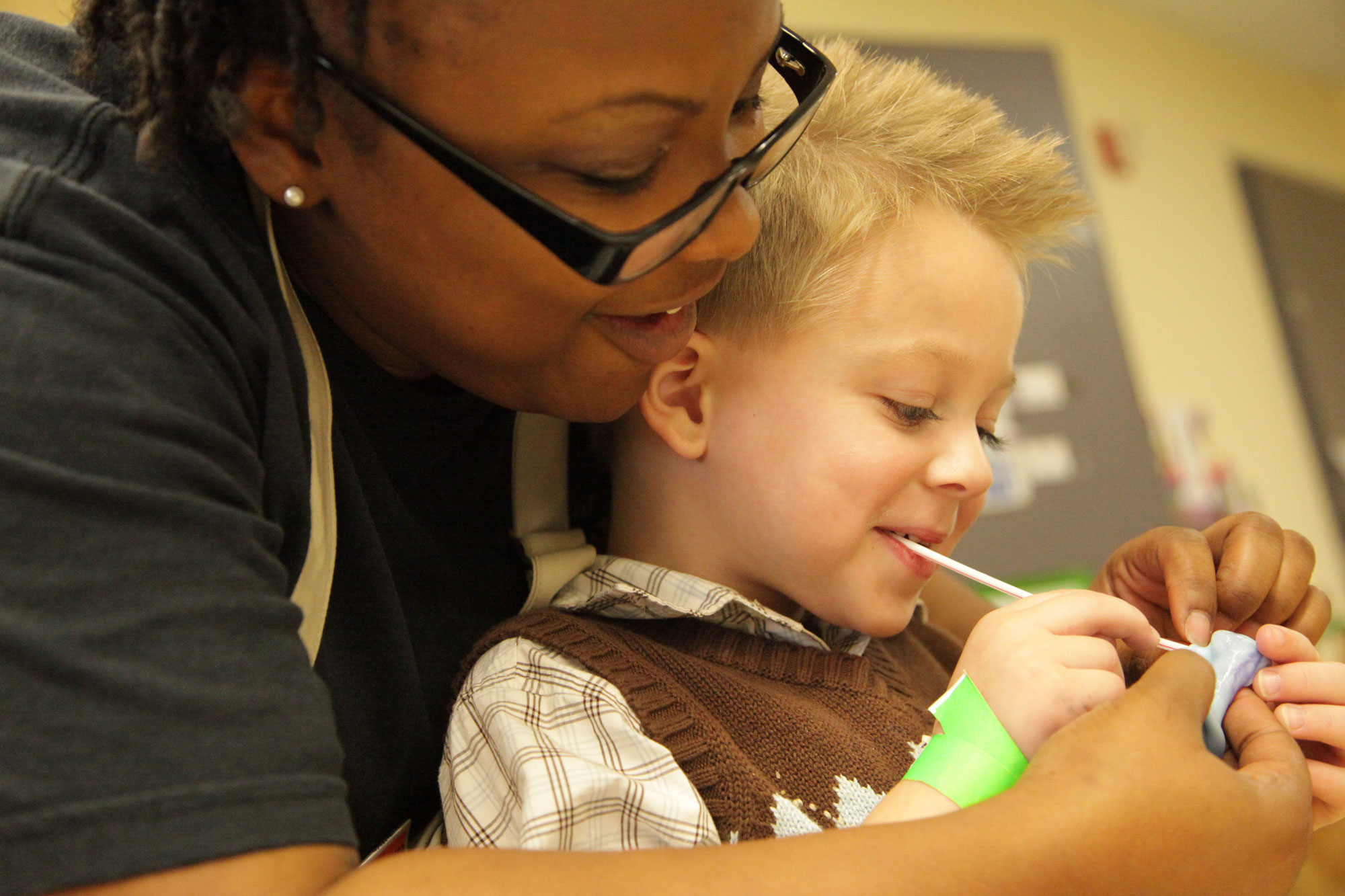 United Way Bright Beginnings: ExxonMobil + United Way
United Way Bright Beginnings is an early childhood education program founded in partnership with ExxonMobil in 2002. Bright Beginnings is designed to help children from vulnerable families achieve social, emotional, physical, and cognitive milestones and enter school ready to succeed.  
Bright Beginnings is committed to improving child care quality
through intensive staff training, leadership development, comprehensive curriculum, appropriate indoor and outdoor equipment, parental involvement, wage supplementation, and educational scholarships.
United Way M.A.T.H.: ConocoPhillips + United Way
United Way M.A.T.H. (Mastering Algebra Together Houston)  is a partnership between United Way of Greater Houston and ConocoPhillips aimed at achieving a shared goal: increasing the number of Houston students who pass Algebra 1, graduate from high school, and are ready to succeed in college.
United Way M.A.T.H. Camp is a summer program that helps students strengthen their mastery of content they learned during the previous school year, build the skills to continue learning during the next school year, and avoid additional learning loss.
Part of United Way M.A.T.H., Math in Flash is a series of animated math problems that air during PBS Kids programs.