United Way Project Blueprint prepares aspiring leaders of color, ensuring that Greater Houston's nonprofit sector reflects the rich diversity of our community.
United Way Project Blueprint strengthens Houston's nonprofit leadership community through:
Leadership Skills
Teambuilding
Board Connection
Alumni Network
Expanded opportunities for professional growth and community involvement
Connecting Project Blueprint graduates with nonprofit board opportunities
What is Project Blueprint?

This unique program prepares emerging and current leaders of color for leadership roles on nonprofit and public sector boards and committees.

The hybrid program includes 10-12 weeks of content, starting with an overnight retreat and culminating in a graduation.

Participants gain:

– Understanding of the role and responsibility of nonprofit boards

– Leadership skills that translate to professional, personal and community development

– Connection to a cohort of peers committed to strengthening community

– Deeper awareness of systemic community challenges

– Connections to nonprofit board or committee opportunities

– Access to an Alumni network of more than 1,000 graduates

What topics are covered during the program?

– Board Roles and Responsibilities

– Fundraising

– Governing as a Team

– The Boards Role in Fund Development

– Nonprofit Financial Governance

– Legal and Ethical Decision-making

– Strategic Planning

– Embedding DEI principles and values in nonprofit board service

– Understanding the Nonprofit Sector

Who should apply?

– Local professionals and leaders who are committed to building a stronger, more sustainable future for the Greater Houston community.

– Due to the hybrid nature of the program, participants must reside in the Greater Houston area.

– Members of the Black, Indigenous, People of Color (BIPOC) community

Applicants may be:

Nominated by Project Blueprint alumni

Self-nominated

How to apply + application process

Applications for the Class XLIV (Winter/Spring 2024) cohort are now open!

The application window for the Class XLIV (Winter/Spring 2024)  cohort is open through December 31, 2023.

Applications will be reviewed by Project Blueprint staff leadership and our alumni selection committee in early January and interviews will take place in mid-January. The selection process is determined by Project Blueprint alumni. The XLIV class of Project Blueprint will be announced in early February and the cohort will kick off on February 21.

What is the commitment?

As a member of the Project Blueprint program, you are committing to attending the following:

Meet & Greet Session (February 21)
An overnight retreat at an off-site location (February 23 – 24)
Session with Kinder Institute (February 28)
6 weeks of evening virtual sessions (March/April)
Local nonprofit site visit and service-learning project (April 6)
United Way Board Fair (April 10)
Session with Alumni (April 24)
Closing Session (April 26)
Graduation celebration (May 1)

The program is robust with activities on a regular basis for the full two+ months. Please review your personal and professional commitments before applying for the program. Active participation and attendance are requirements for graduation.

What is the cost?

The one-time fee for the Class XLIV cohort is $1,100. This fee is inclusive of all activities. While many participants "self-pay", it is recommended that you check with your employer to inquire about corporate sponsorship.

What is the $1 million Dollar Corporate Nominations process?

Million-dollar companies that meet the criteria for this recognition program may nominate up to three candidates annually for the program by having the individual(s) apply for the next available class.

Additional employees within each company may self-nominate for Project Blueprint program and apply without a formal corporate nomination.

One corporate employee who meets all criteria will be selected annually at no cost to the employee or the nominating corporation as a corporate recognition benefit. Additional candidates from the company may be selected if they meet all criteria, but class fees would apply.

How can I get more more information?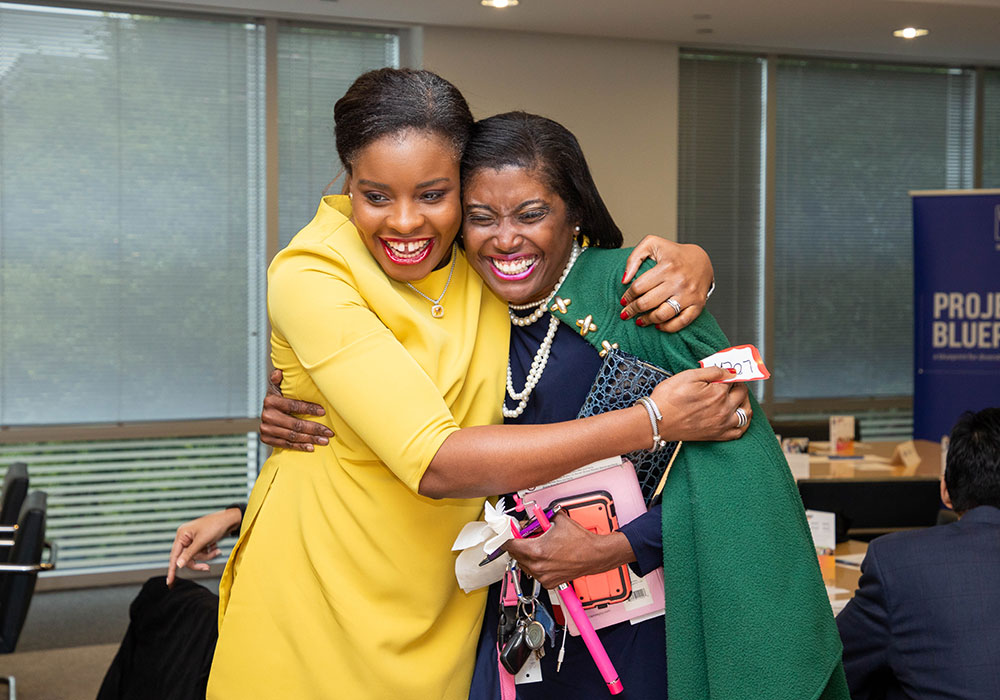 Alumni & Referrals
Nominate a professional of color for an upcoming Project Blueprint class and find out about staying in touch as alumni.
Learn more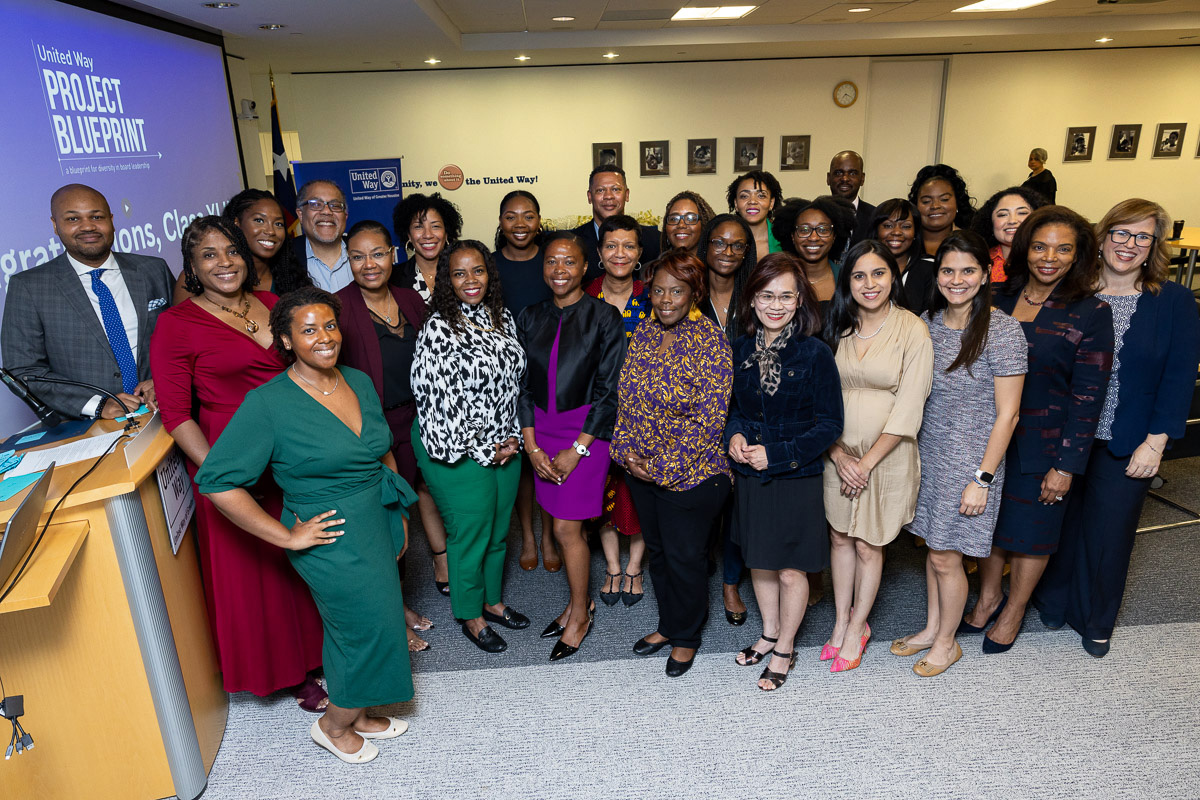 Meet the Class
Meet Project Blueprint Class XLII and see what the graduates have to say about their experience.
Learn more