Recommended
Reality Check
ALICE
211
THRIVE
Disaster Recovery
COVID-19
Basic Needs
Youth Success
Mission United
Stories without video
---
THRIVE
Sheila's Story
With support from United Way THRIVE, Sheila rejoined the workforce.
Amanda's Story
United Way THRIVE helped Amanda get the skills and education she needed to start a new career as an electrician.
Marissa's Story
With support from United Way THRIVE, Marissa gained the financial knowledge and skills to achieve financial stability and purchase a home for her family.
Daisy's Story
United Way THRIVE helped Daisy get a job earning 40% more and learn how to manage her finances to help prepare to buy a home for her family.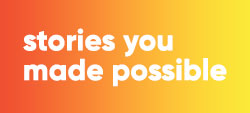 Darryl's Story
The mentors he met through a United Way program changed Darryl's life, influenced him to become an engineer, and inspired him to become a mentor himself.
Read Darryl's story.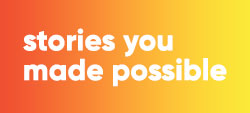 Christopher's Story
After his military service, Christopher turned to United Way THRIVE for help with job training and other skills needed to start a new career.
Disaster Recovery
Angela and Craig's Story
The February 2021 winter storm damaged Angela and Craig's home–and their progress.
Susan and Jack's Story
COVID-19 took a lot from Susan and Jack. The Greater Houston COVID-19 Recovery Fund was here to help.
Older Adults
Lily and Patsy's Story
Patsy is a volunteer companion who provides assistance and companionship that help Lily remain independent.
Maxine's Story
United Way-sponsored services, like home-delivered meals and check-ins from volunteers, allow Maxine to remain independent.
Overcoming Addiction
Bryson's Story
With help from United Way, Bryson kicked her addiction and rebuilt her life.
Youth Success
Ralston's Story
A United Way-supported mentoring and enrichment program helped make sure Ralston could see beyond where he grew up, go to college, and pursue his dreams.
Joseph's Story
United Way Bright Beginnings helped Joseph develop, grow, and prepare to start and succeed in kindergarten.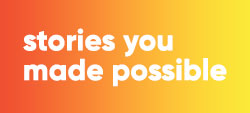 Laura's Story
In United Way Bright Beginnings, Laura's social and emotional skills blossomed, and she built the foundation to be a star student.