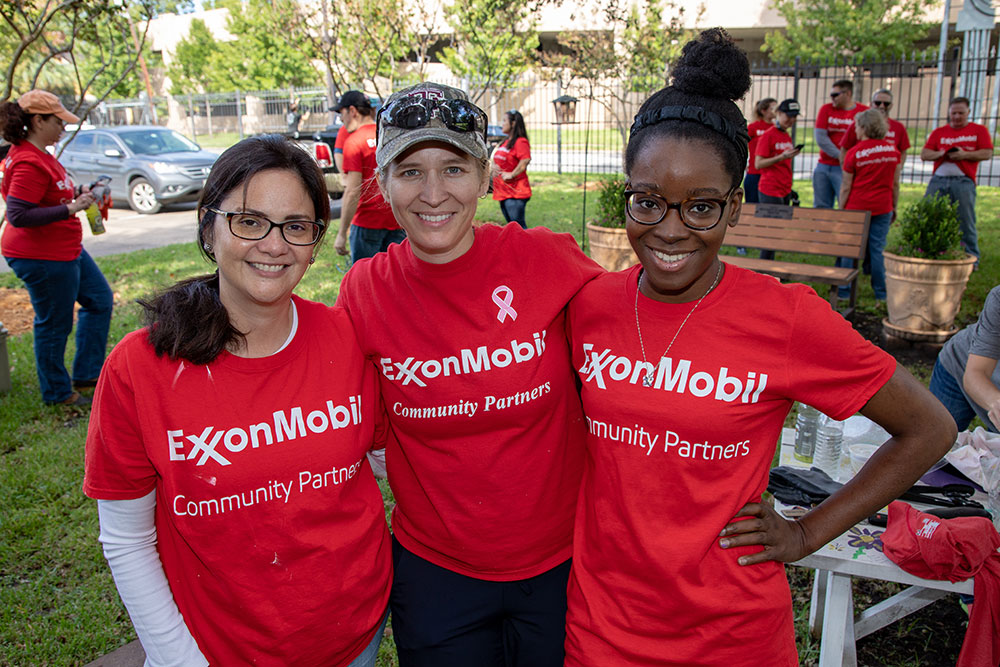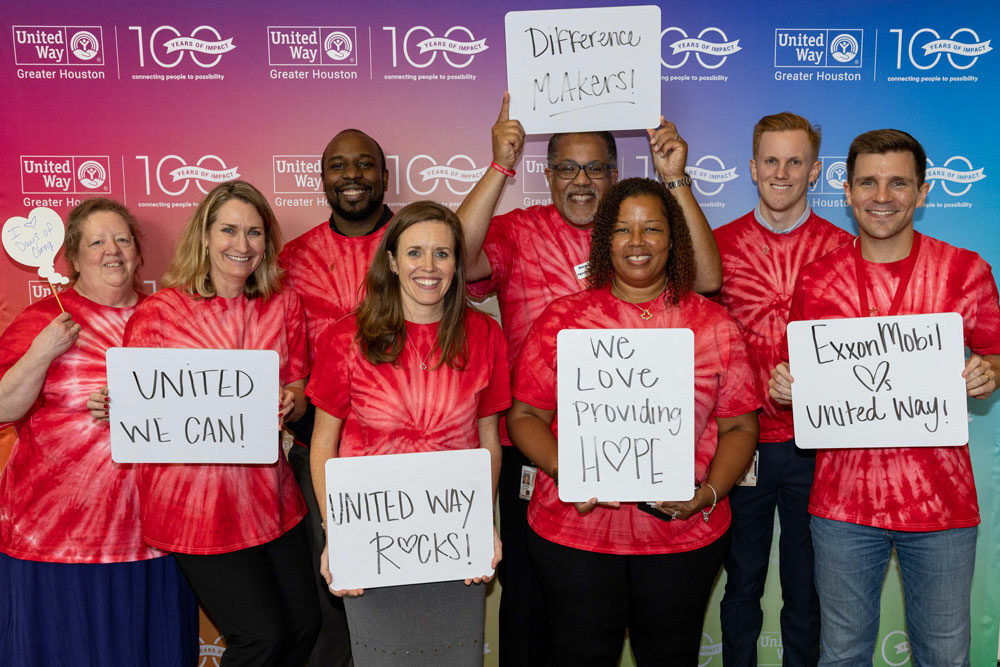 Thank you to our long-time partners at ExxonMobil for another successful United Way campaign!
Community partners for 71 years, ExxonMobil and United Way have worked together to help millions of our neighbors move from struggling to success. In addition to its strong financial commitment, ExxonMobil maintains a year-round focus on volunteering in the community and educating employees about the work and impact they help make possible through United Way.
In 2022, ExxonMobil hosted 100 kick-off meetings, four golf tournaments, and a Celebration EXPO to commemorate the UWGH/ExxonMobil 70-year partnership along with many other creative and educational events. In keeping with their tradition of giving their time to lift up our community, 2,460 employees volunteered 8,922 hours to more than 130 Days of Caring volunteer projects.
Among the company's many accomplishments this year was another amazing retiree campaign. For the second time ever, ExxonMobil retirees contributed more than $2 million to United Way of Greater Houston!
In addition to a strong workplace campaign, we appreciate ExxonMobil's support as one of United Way of Greater Houston's 2022-2023 Caring Champions, generously underwriting major events and initiatives throughout the campaign.
United Way Bright Beginnings, which was founded by United Way of Greater Houston and ExxonMobil, celebrated its 20th anniversary in 2022. This innovative early education program has helped over 15,000 children achieve social, emotional, physical, and cognitive milestones and enter school ready to succeed.
ExxonMobil also serves as the Presenting Sponsor for United Way Women Who Rock, the annual event that raises funds for the Women Who Rock Child Care Scholarship, which underwrites child care and resources for deserving parents who are committed to pursuing post-secondary education.
"United Way of Great Houston's mission of helping neighbors in need is one everyone should support. ExxonMobil has been a partner for the better part of a century, and we're proud of playing a part in making our hometown and its communities stronger. United Way of Greater Houston works every day simply to help those who are struggling to locate basic needs like food and housing, gain a stable financial foothold, escape abuse, and more. This is noble work which we salute."- Liam Mallon, President, ExxonMobil Upstream Company; Board Member, United Way of Greater Houston
We are grateful for all of the ways ExxonMobil supports United Way of Greater Houston, and we congratulate our friends at ExxonMobil for another incredible campaign. Thank you for helping United Way connect people to possibility!