connecting people to possibility
With our support, United Way of Greater Houston works every day to help our neighbors land on their feet—and stay there.
Amanda McMillian talked with Deborah Duncan about that mission during the January 19th episode of Great Day Houston. Watch the interview here.

---
meet wi members Jennifer Gross and Shelly Heuser
Jennifer Gross is Guyana GHG Abatement Strategy Select Stage Manager for ExxonMobil Global Projects Company and a new member of WI serving on the Education Sub-Committee. Shelly Heuser is a retiree from TPC Group. This is her fifth year on the WI steering committee, and she is the Engagement/Retention Sub-Committee Co-Chair.
In September 2022 Jennifer and Shelly collaborated on the 2022 WI Survey with the objective of establishing membership demographics and identifying focus areas – communication channels, event types and locations, and ways to engage and retain members. What a GREAT example of our sub-committees working together to elevate WI!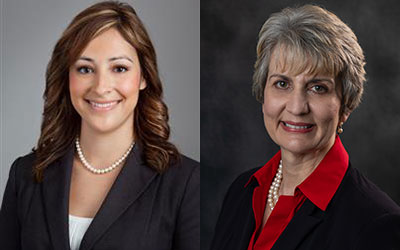 ---
members donate books to make the holiday season brighter
After weeks of collecting engaging and educational books, Women's Initiative members went above and beyond this year to wrap more than 900 books as presents for children in our Bright Beginnings programs this holidays season! Developing a passion for reading at a young age is crucial for lifelong educational growth, and we are so grateful to have an incredible group of women dedicated to doing the good that helps our neighbors thrive. Thank you for supporting this project!
Special thanks to Jay Fairley, Jane Jones, Amanda McMillian, and SLB for generously sponsoring this event.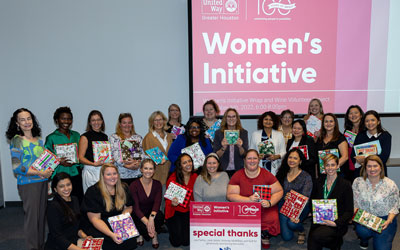 ---
211 connected 1.2 million of our neighbors with help in 2022
The 211 Texas/United Way HELPLINE, a free and confidental 24/7/365 social services helpline operated by United Way of Greater Houston, is celebrating 20 years of connecting people with help, hope, and critical resources!
Over the last 20 years, 211 has connected more than 15 million of our neighbors with assistance, including 1.2 million connections last year alone.
Explore data from the 211 Texas/United Way HELPLINE. See the top reasons people are reaching out to 211 and how your support helps them get connected with the help they need.
The dashboard is updated Monday through Friday at 10:00 am.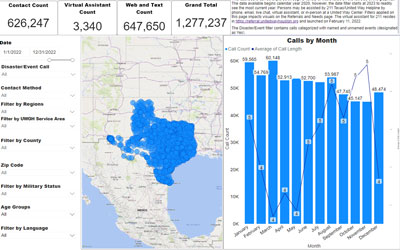 Learn more about the 211 Texas/United Way HELPLINE
---
upcoming events

MLK Day of Service Book Drive
Through February 24th
Get involved
Daycation
Saturday, January 28th
10:00 am - 4:30 pm
Museum District
REGISTRATION FULL
Breakfast featuring Speaker Carla Mashinski
Tuesday, January 31st
7:30am – 8:00 am
United Way Center
RSVP
Read Across America Day
Thursday, March 2nd
Details coming soon!
One location will be chosen specifically for WI members
Women Who Rock
Friday, March 3rd
11:30 am - 1:30 pm
The Woodlands Waterway Marriot Hotel & Convention Center
Purchase tickets
Happy Hour Series (pick one)
Wednesday, February 15th at the home of Susan Hodge – The Woodlands
Tuesday, March 21st at the home of Samina Farid – Inner loop
5:30 - 7:30 pm
RSVP
Final Celebration
May TBD
6:00-8:00pm
Memorial Hermann
Details coming soon!

---
connect with us
Stay current on events and happenings, connect with fellow members, and learn more about the impact we make together in our Women's Initiative Facebook and LinkedIn groups. The Women's Initiative Steering Committee is in the process of inviting all members to the LinkedIn page. If you have not joined yet, please do! We will also invite prospective women who are interested in joining the Women's Initiative.
about the women's initiative
Women's Initiative members enjoy engaging networking events, personal and professional development programs, and volunteer opportunities where they learn about community issues and the impact United Way programs make. WI members make personal gifts to United Way of $2,500 or more annually. Our 749 members collectively contributed $5 million in 2021-2022.