Executive Summary
Welcome to the UWGH Data Collaboration Newsletter. This newsletter features approvals and updates provided during the September and October Governing Body meetings; marking completion of the second of four major milestones in the ICJ Tech Tool's development; and updates for funded partners onboarding into the ICJ Data Collaboration.
ICJ Tech Tool soft launch set for October 31st. On this date, the tool will "go live" to the navigation network!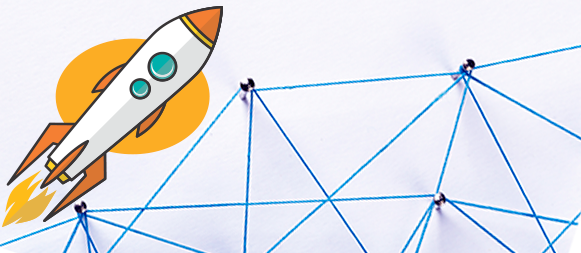 ---
Table of Contents
---
Recap from September & October 2022's Governing Body Meeting
The ICJ Governing Body met in September and October to continue its work as the main decision-making mechanism for the ICJ Data Collaboration.
At September's meeting, there was quite a bit of workgroup related business. The Governing Body voted to approve the ICJ definition for the term "vulnerable" as it relates to clients served by funded partners recommended by the workgroup "What data should be collected/shared on vulnerable populations (e.g., immigrants & refugees)?" This definition will provide the foundation on which data handling policies and procedures may be developed to protect the data of the most vulnerable individuals being served by the Integrated Client Journey.
Additionally, PCIC requested Governing Body member participation in four system-specific Technical Requirements Gathering Workgroups that will take place throughout September, October, and November. These workgroups are focused on identifying the necessary technical requirement for integrations between the ICJ Tech Tool and funded partners' existing data systems.
The Governing Body also previewed two operating procedures that they will provide feedback on prior to a vote in October: ICJ Charter Change Management and Suspension of Meetings. These procedures were revised per Governing Body member feedback and included on the October meeting agenda for a vote. Adopting standard operating procedures ensures the long-term sustainability of the Governing Framework and ensures consistency as Governing Body members change over time.
At October's meeting, the Governing Body approved both the ICJ Charter Change Management Procedure and the Suspension of Meetings procedure with unanimous votes.
Governing Body members were provided a timeline for training on the ICJ Tech Tool which kicked off the initial training with the Navigating agencies this week. The Governing Body member agencies (AccessHealth, BakerRipley, Catholic Charities Of the Archdiocese of Galveston-Houston, Easter Seals of Greater Houston, ECHOS, Hope Disaster Recovery, Houston Area Women's Center (HAWC), Humble Area Assistance Ministries (HAAM), Memorial Assistance Ministries Inc (MAM), Northwest Assistance Ministries (NAM), Target Hunger, The Alliance, The Council on Recovery, The Montrose Center, The Salvation Army of Greater Houston, The Women's Resource, Volunteers of America, TX (VOA), Wesley Community Center, YMCA of Greater Houston) will begin to receive training in mid-November. We anticipate the remaining funded partners can expect to begin training with the tool in early 2023.
Two of the Technical Requirements Gathering Workgroups that began in September have wrapped up and the remaining two will begin meeting in a couple weeks. Betty from PCIC will provide a summary of the outputs of all four workgroups in the November meeting.
Our next meeting will be in November before we break for the Holidays. An email update will be provided in place of the December meeting.
---
Patient Care Intervention Center (PCIC) has made considerable progress on the development and customization of the Integrated Client Journey (ICJ) technology platform, recently marking completion of the second of four major milestones in the platform's development. The features from this milestone have been integrated in preparation for the-end-of-October soft launch, and will include the following:
Referral creation and management capabilities
Self Sufficiency and Well Being matrix (SSWB) provision and evaluation
Navigator dashboard controls that will allow users to:

Create client records
Update client profiles
Track client journey progress
These features represent powerful functions the navigators will use to coordinate and manage referrals for their clients. With the rollout of these functions, the navigators will begin their platform training this month, ahead of the formal launch in December. The next batch of feature integrations will include components such as the client dashboard, generating reports, and administrative controls, among other back-end functionalities. Stay tuned for more updates on this innovative platform!
---
Reminders for Cohort Onboarding
Onboarding is complete for the 1st Cohort! Thank you to all the agencies who were part of the 1st Cohort! They completed their cohort onboarding by signing the Commitment of Participation letter to join the ICJ Data Collaboration. We are happy to have you with us.
The ICJ Data Collaboration is expanding and onboarding the 2nd cohort of 27 agencies: Alliance for Community Assistance Ministries (ACAM), Avenue CDC, Bay Area Council on Drugs & Alcohol (BACODA), Big Brothers Big Sisters Lone Star, Boy Scouts, Children's Safe Harbor, Coalition for the Homeless, CollegeCommunityCareer, Communities in Schools of Houston (CIS), Community Family Centers, Covenant House Texas, Cy-Hope, Inc., Fort Bend County Women's Center, Inc., Fort Bend Regional Council on Substance Abuse, Inc., Fort Bend Senior Citizens Meals On Wheels, Girl Scouts of San Jacinto Council, Girls Inc. of Greater Houston, Interfaith Ministries for Greater Houston, Interfaith of The Woodlands, Katy Christian Ministries (KCM), Legacy Community Health Services, Inc., Meals on Wheels Montgomery County, Second Mile Mission Center, Texas Hearing Institute, The Women's Home, Urban Enrichment Institute, YES to YOUTH - Montgomery County Youth Services Inc
Thank you to all the agencies who joined our kick-off meeting on October 18, 2022. The kick-off meeting was an introduction to the ICJ Data Collaboration governance framework including how it works and what those agencies can expect from participating. It was also an opportunity for the agencies to understand their role and responsibility as well as ask questions regarding the Data Governance Framework, the ICJ tech tool, and next steps.
We plan to welcome the following agencies that will be onboarded to the ICJ Data Collaboration as our 3rd Cohort in early December:
Avenue 360 Health And Wellness
Bay Area Turning Point Inc
Boys And Girls Clubs of Greater Houston Inc
Bridge Over Troubled Waters Inc
City of Houston's Complete Communities - Financial Empowerment Center
Children's Museum Houston
Community Assistance Center
Evelyn Rubenstein Jewish Community Center of Houston Texas
Focusing Families
Girls Empowerment Network
Harris County Domestic Violence Coordinating Council (HCDVCC)
Hope and Healing Center & Institute
HYPE Freedom School, Inc.
Interfaith Caring Ministries, Inc.
L.I.F.E. Houston
Mental Health America of Greater Houston (MHA)
Montgomery County Women's Center
Multicultural Education and Counseling Through the Arts (MECA)
Network of Behavioral Health Providers (NBHP)
Neighbors in Action, Inc.
NestQuest Houston, Inc.
Partnership for the Advancement & Immersion of Refugees (PAIR)
San Jose Clinic
SEARCH Homeless Services
Southeast Area Ministries
Spring Branch Community Health Center
Texas Society to Prevent Blindness
The Children's Assessment Center
University Speech-Language-Hearing
Writers in the Schools
Please email Jessica Davison at jdavison@unitedwayhouston.org with any questions regarding onboarding.
---

Are you using Apricot, Social Solutions Software System? Do you want to connect and learn with other Apricot users? Good news, there is a group of Apricot users gathering for peer support! Email Julia Holstine at jholstine@unitedwayhouston.org to join the Apricot User Group.
Please feel free to share the newsletter with any of your staff that would benefit from the content. We will use this forum every other month to keep all funded partners updated.
If you missed any of the past issues of our Data Collaboration Newsletters, please click here to view them on our website.
If you are interested in joining United Way of Greater Houston's Partner Microsoft Team's Channel, or would like to share with us any links to interesting things happening in the Houston area and beyond related to data sharing, feel free to contact us using the button below.
---